Click
here
for the Samsung Health app for Android
Click
here
for the Android Google Play store link for Evidation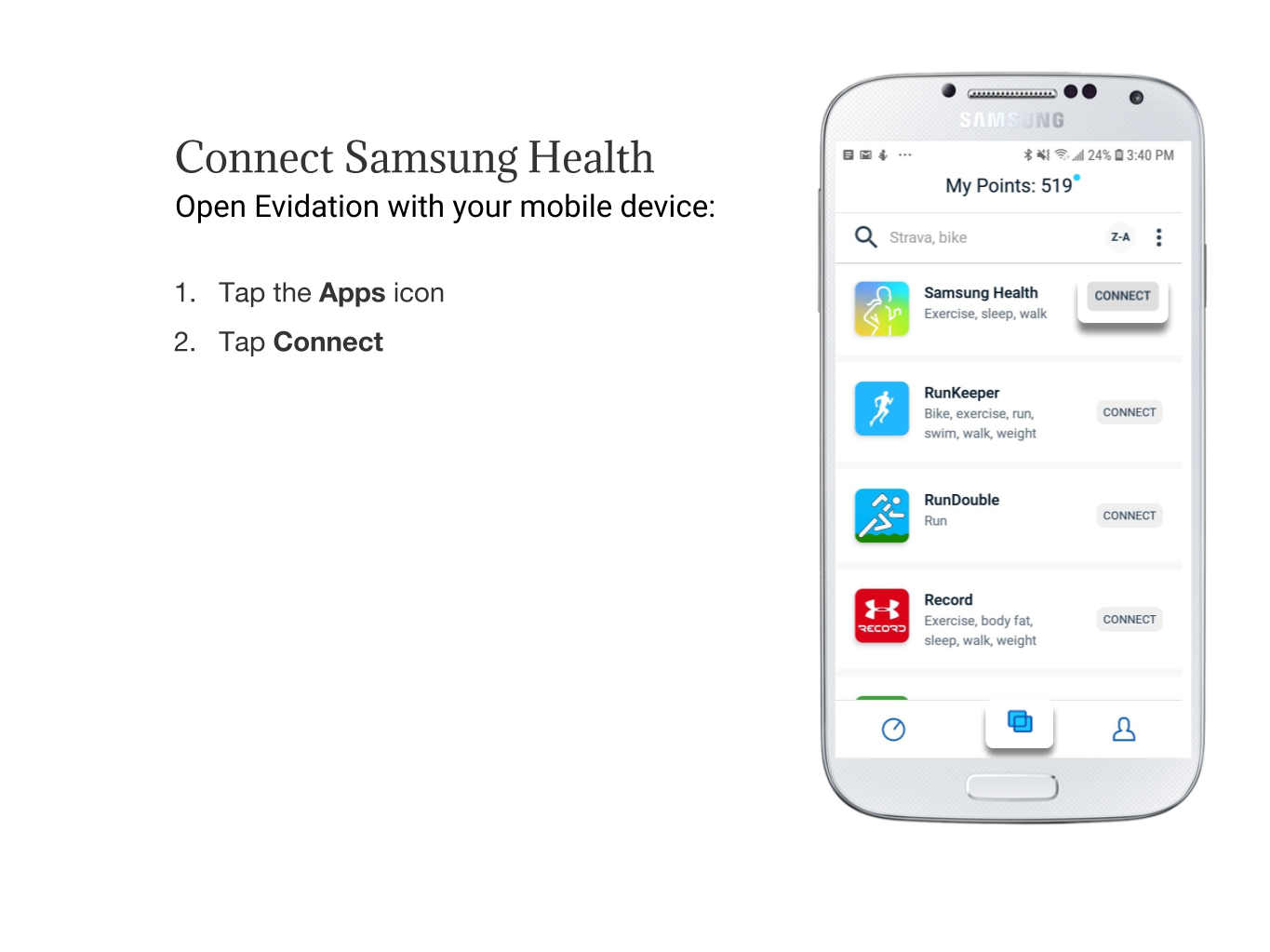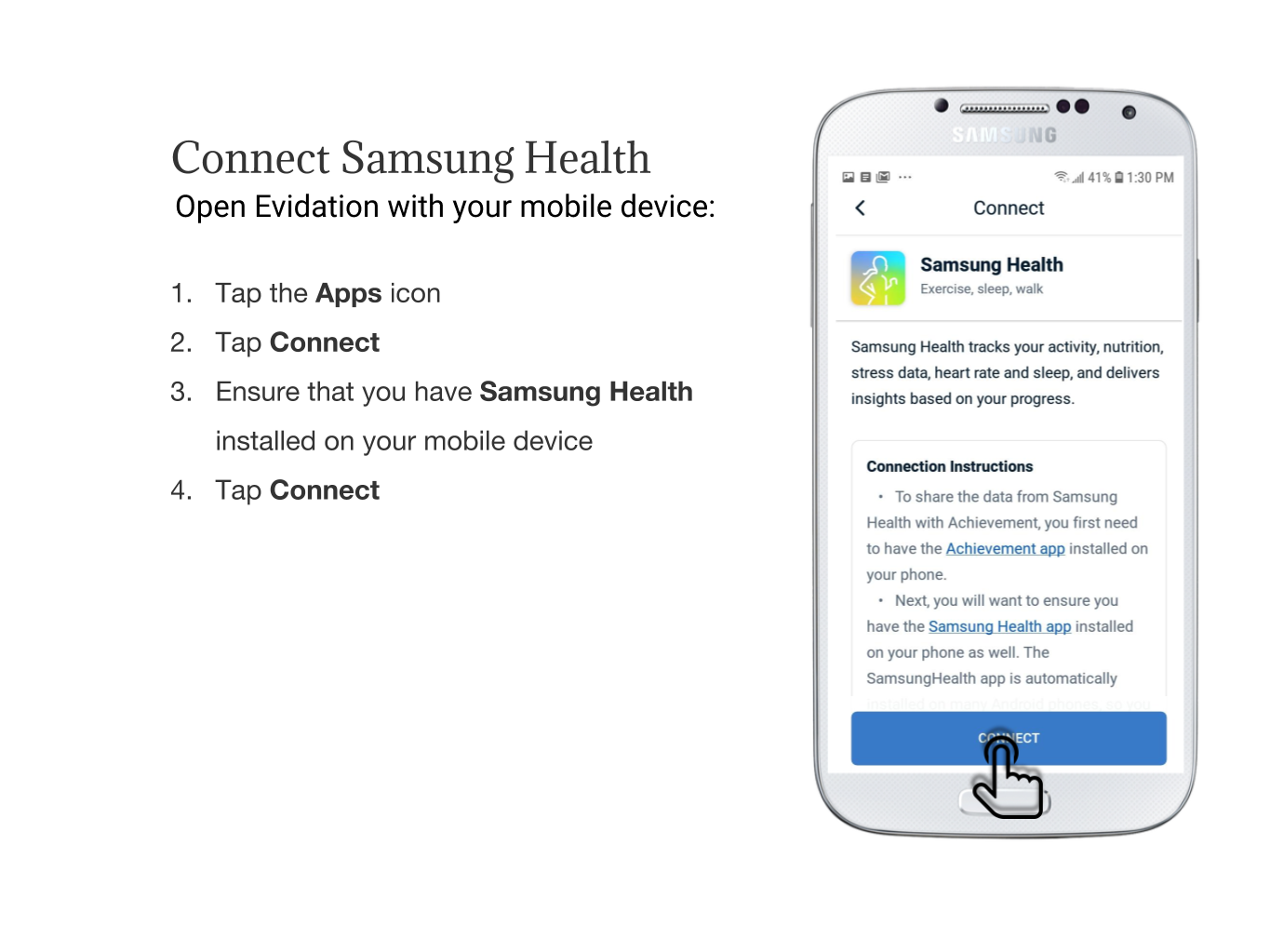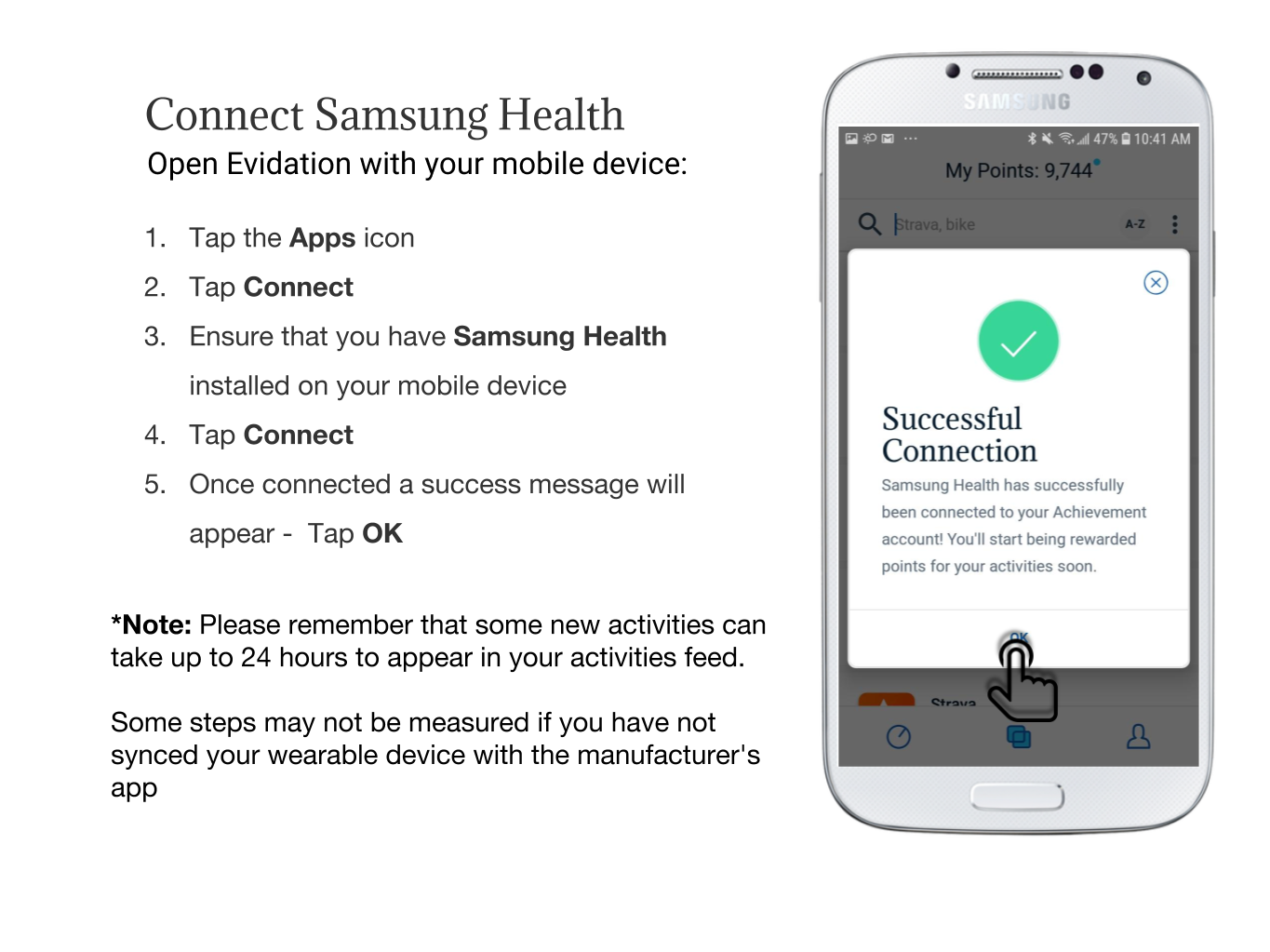 Samsung is NOT syncing all of my activities/ it's counting my steps wrong
Activities may not always appear instantly on the Activities tab, some apps sync every 4-5 hours. Please allow up to 24 hours for activities to appear. If you believe they are still missing, go back to "Manage Apps" to ensure that Samsung Health is still connected and synced.
How is my data tracked through Evidation?
All activities are gathered from connecting with different apps. Therefore, the supported activities you share with Samsung Health will be what is shown on Evidation. We currently track exercise, sleep, and walking with Samsung Health. Evidation does not directly track your activities. You can receive more points by connecting to multiple apps and sharing different activities with us. You can click
here
to read more about how to earn points.
Which Samsung Phones do you connect with?
What is the latest software needed the app?
The Evidation app usually runs on the most up-to-date operating systems. If you are able to find it through Google Play store, that should mean that you are able to connect with your phone. If you are unable to connect your phone with the app, you can still join the Evidation community and earn points! You can create an account online through your web browser and connect your Account with other devices or apps like Fitbit and MyFitnessPal.