Click
here
for the Samsung Health app for Android
Click
here
for the Android Google Play store link for Evidation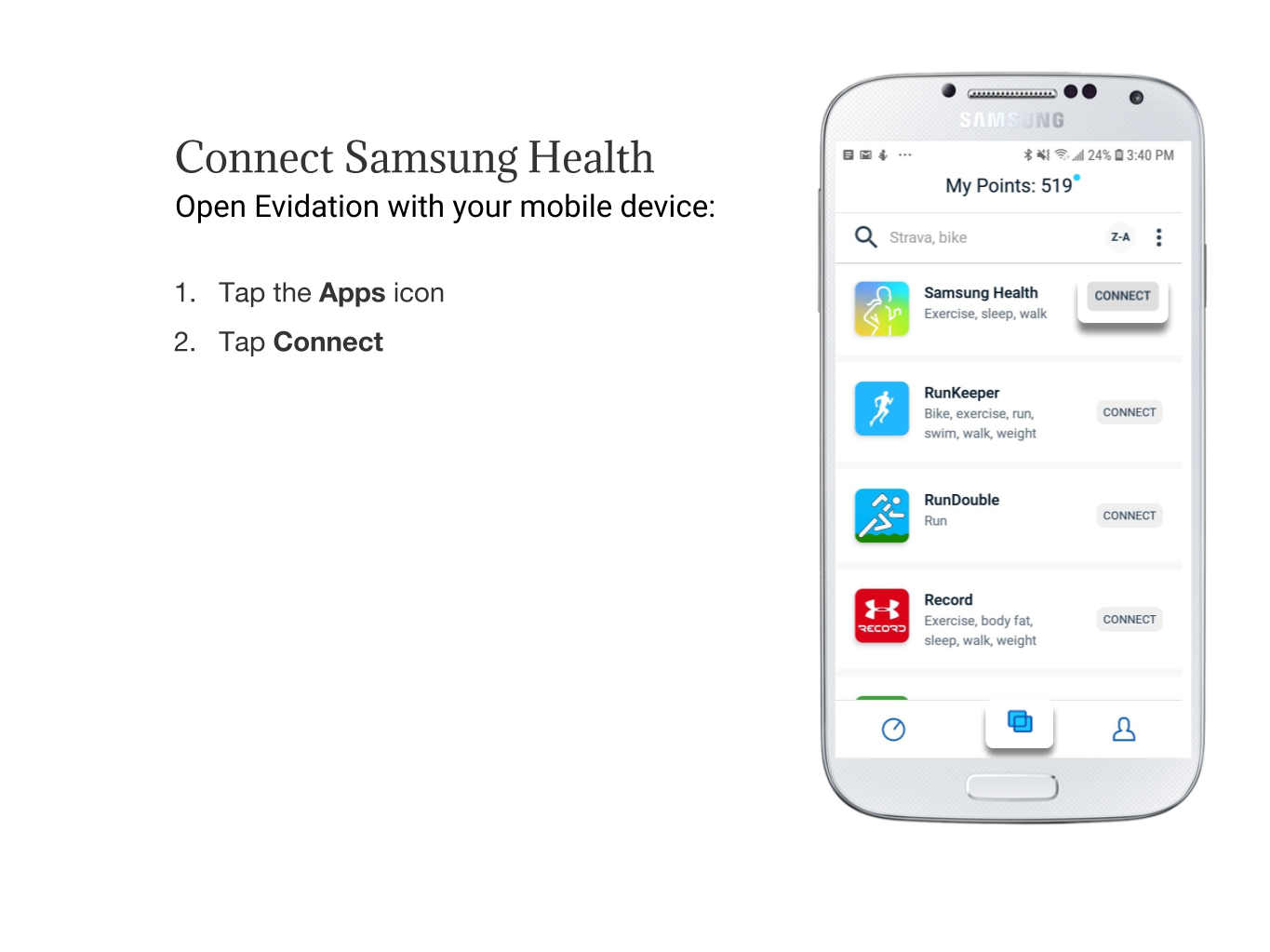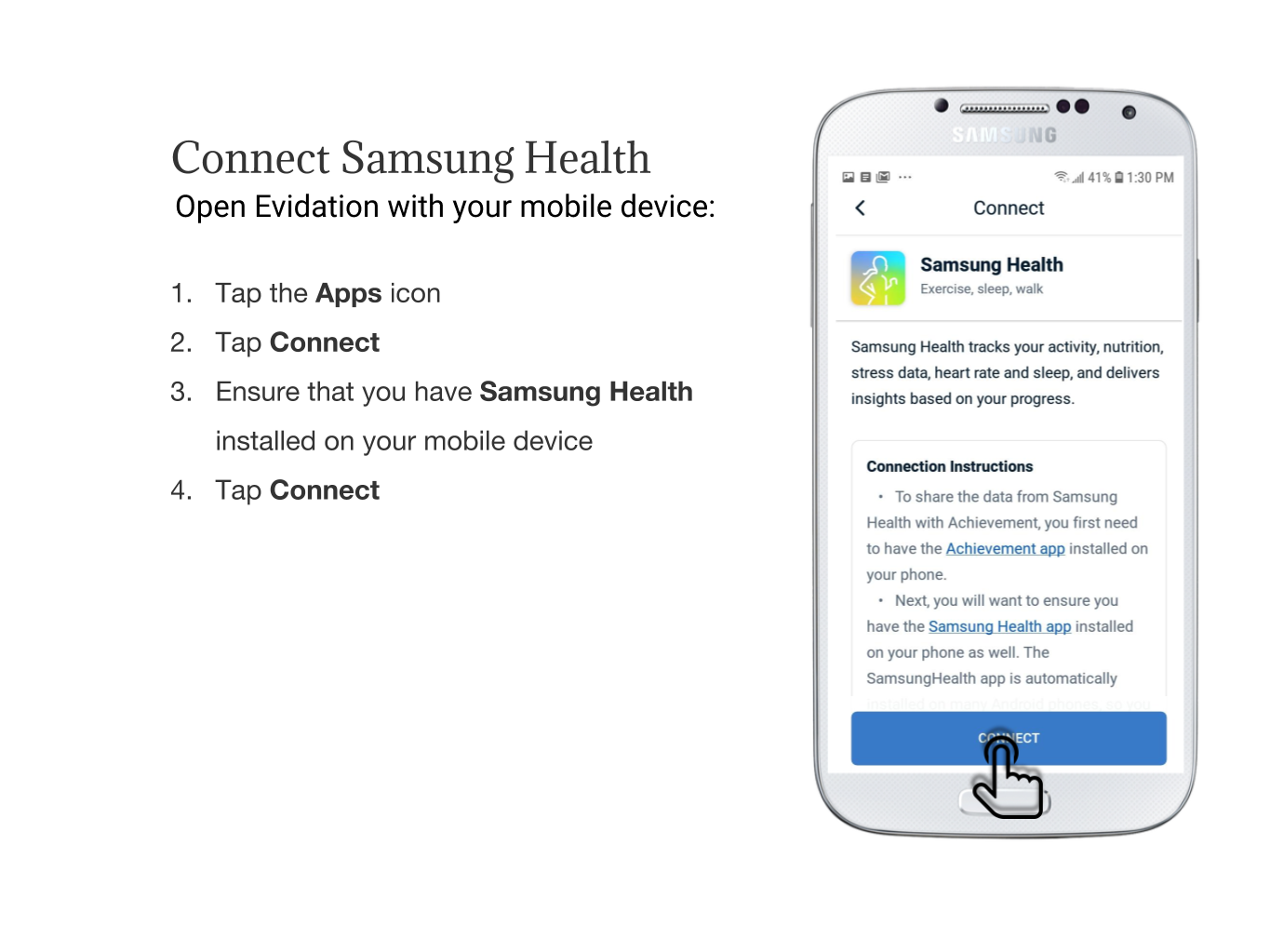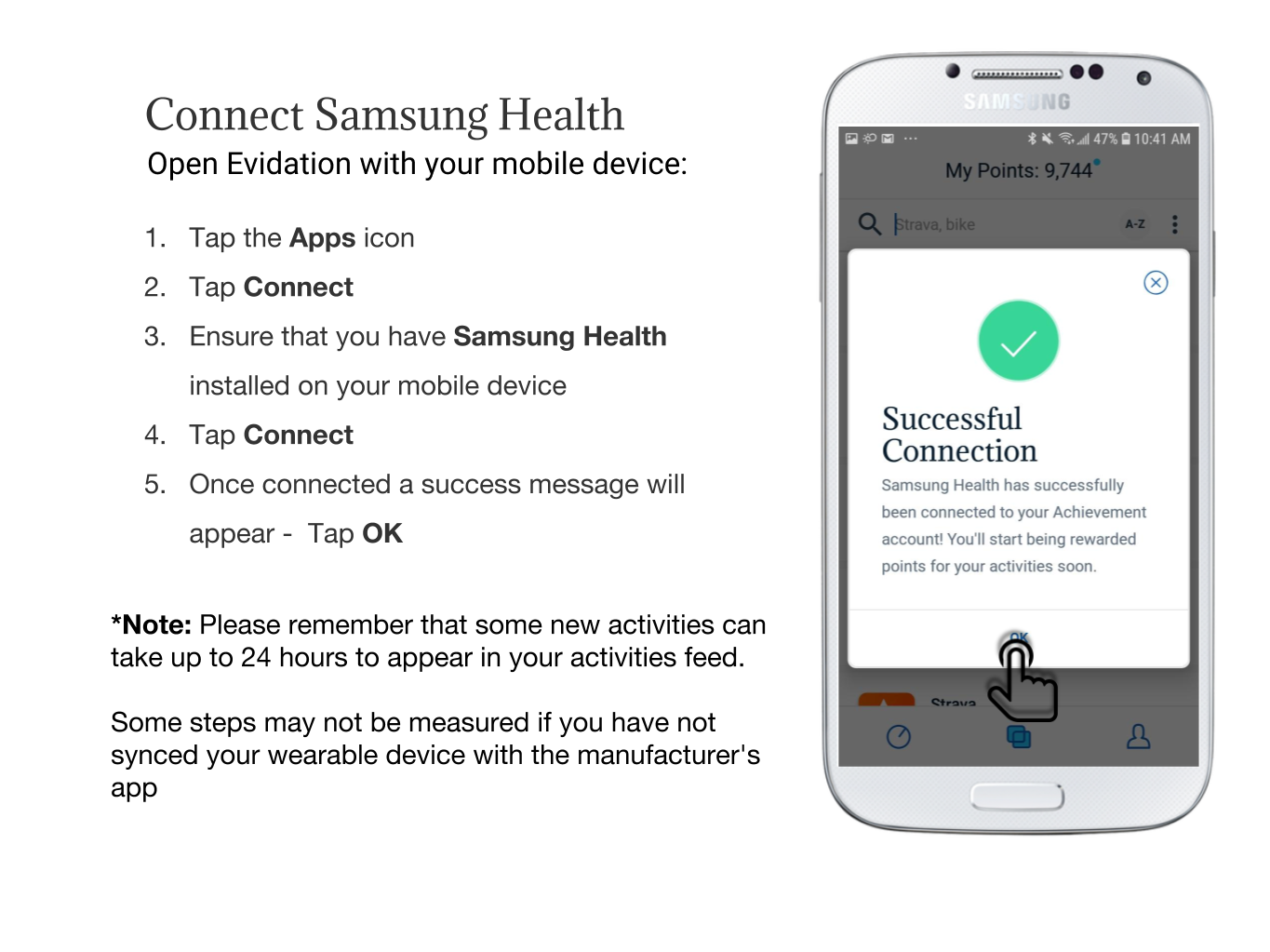 Samsung is NOT syncing all of my activities/ it's counting my steps wrong
Activities may not always appear instantly on the points feed, some apps sync every 4-5 hours. Please allow up to 24 hours for activities to appear. If you believe they are still missing, go back to "Manage Apps" to ensure that Samsung Health is still connected and synced.
How is my data tracked through Evidation?
All activities are gathered from connecting with different apps. Therefore, the supported activities you share with Samsung Health will be what is shown on Evidation. The current activities we can sync from Samsung Health are displayed on the apps screen. Evidation does not directly track your activities.