We recently made a few updates to reward redemption. If you are unfamiliar with these updates, please see this Help Article.
Once you reach 10,000 points, you can claim your first reward. You can redeem $10 for every 10,000 points you earn. If you have 20,000 points, you can redeem $20 worth of rewards! Simply redeem 10,000 points for your first $10, then redeem your remaining 10,000 points for another $10.
To claim your reward, make sure you have fully completed your account profile. We will need this information in order to process your reward.
Now, tap the points at the top of the screen.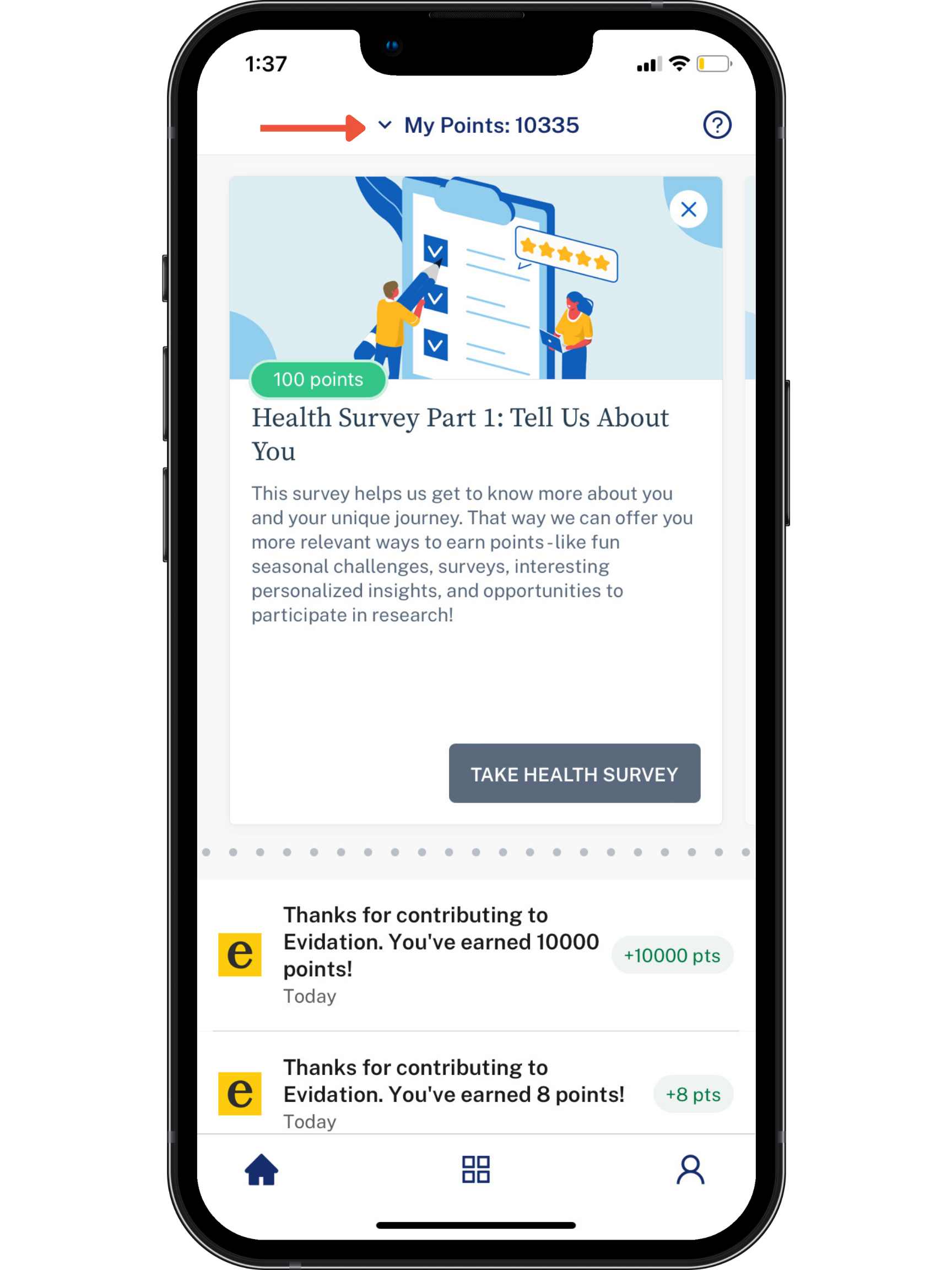 Tap the "Redeem your Points" button.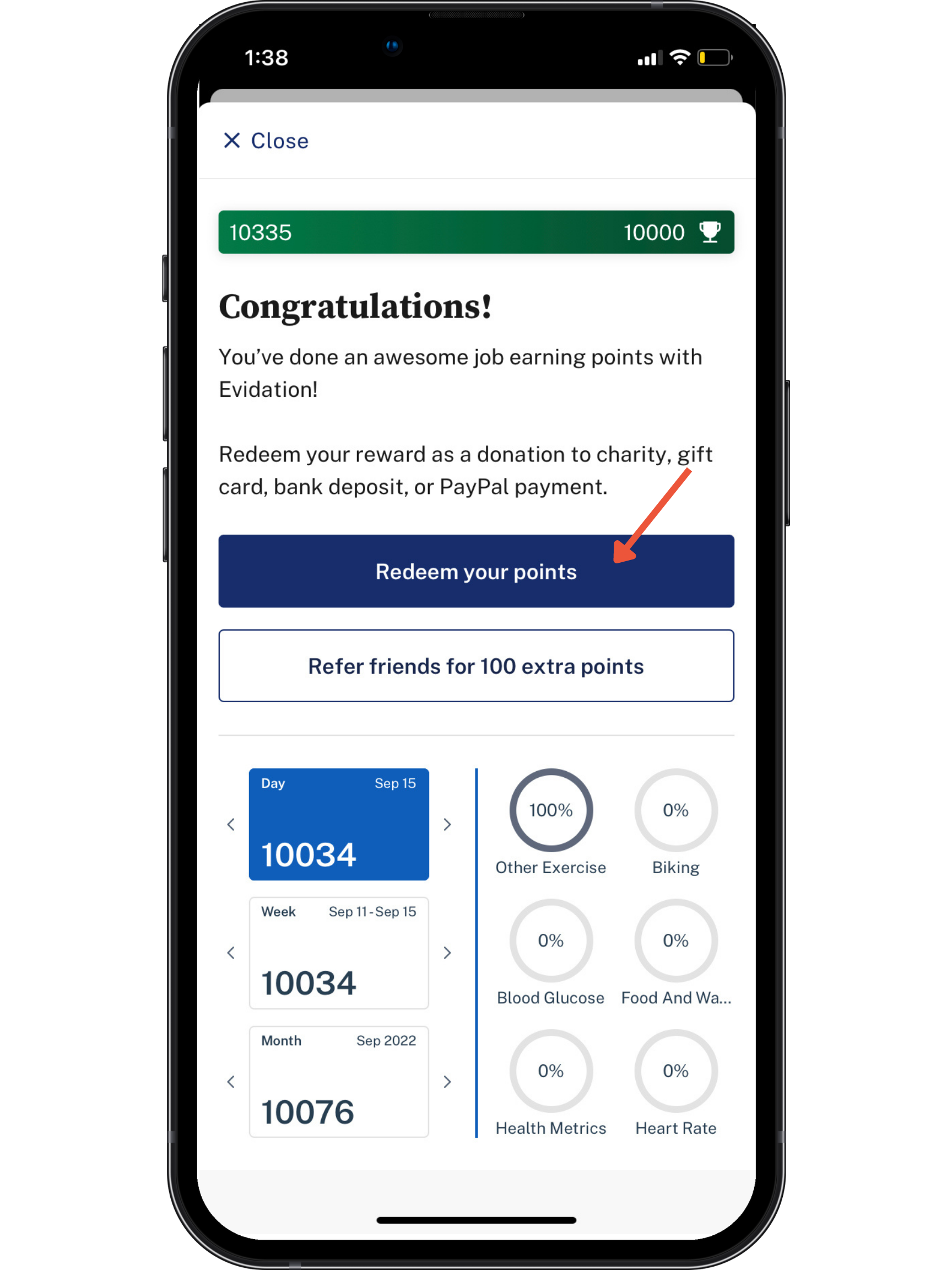 Scroll down and tap the "Get your Reward" button.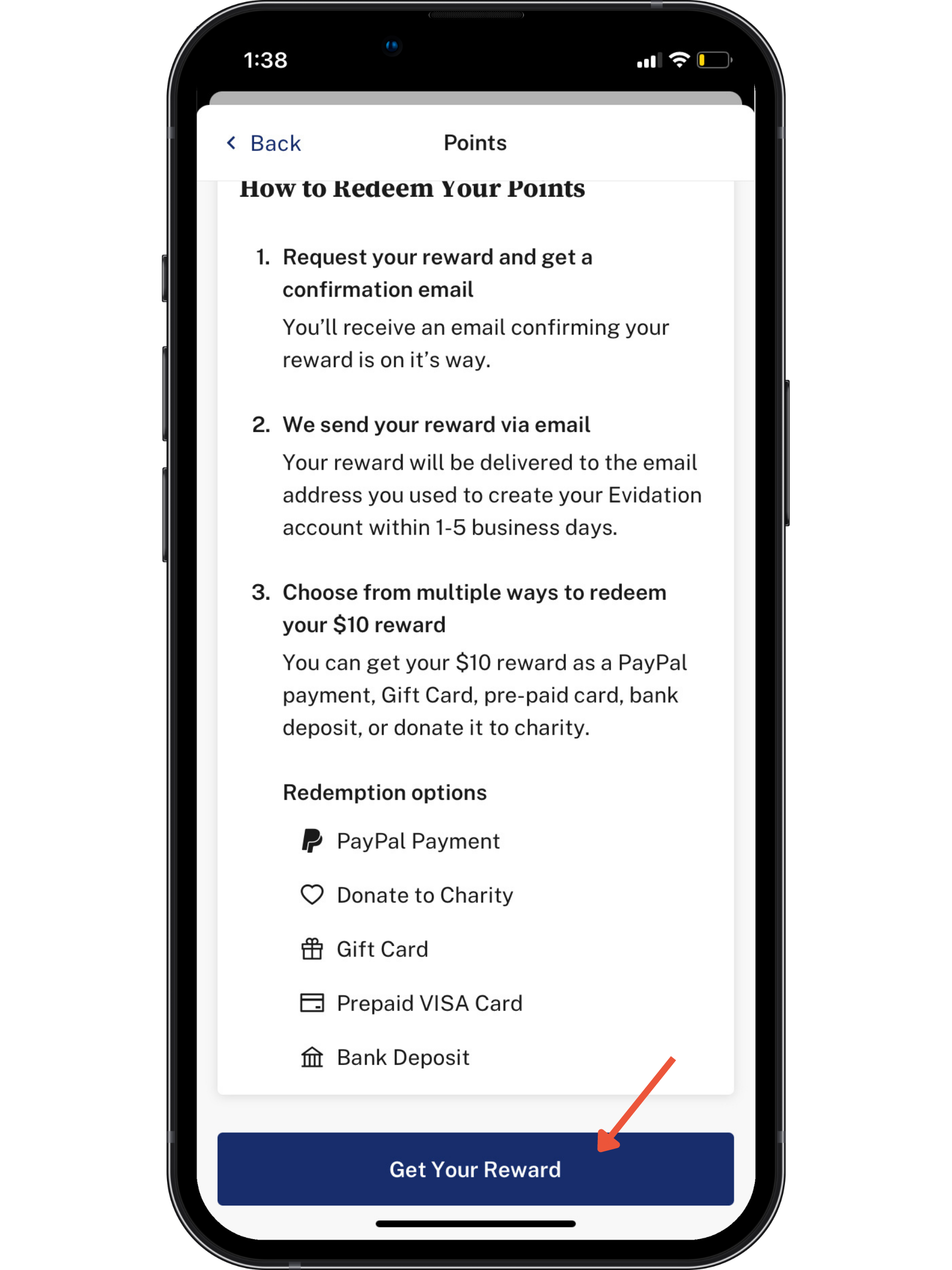 Your reward is on its way! Tap "Done."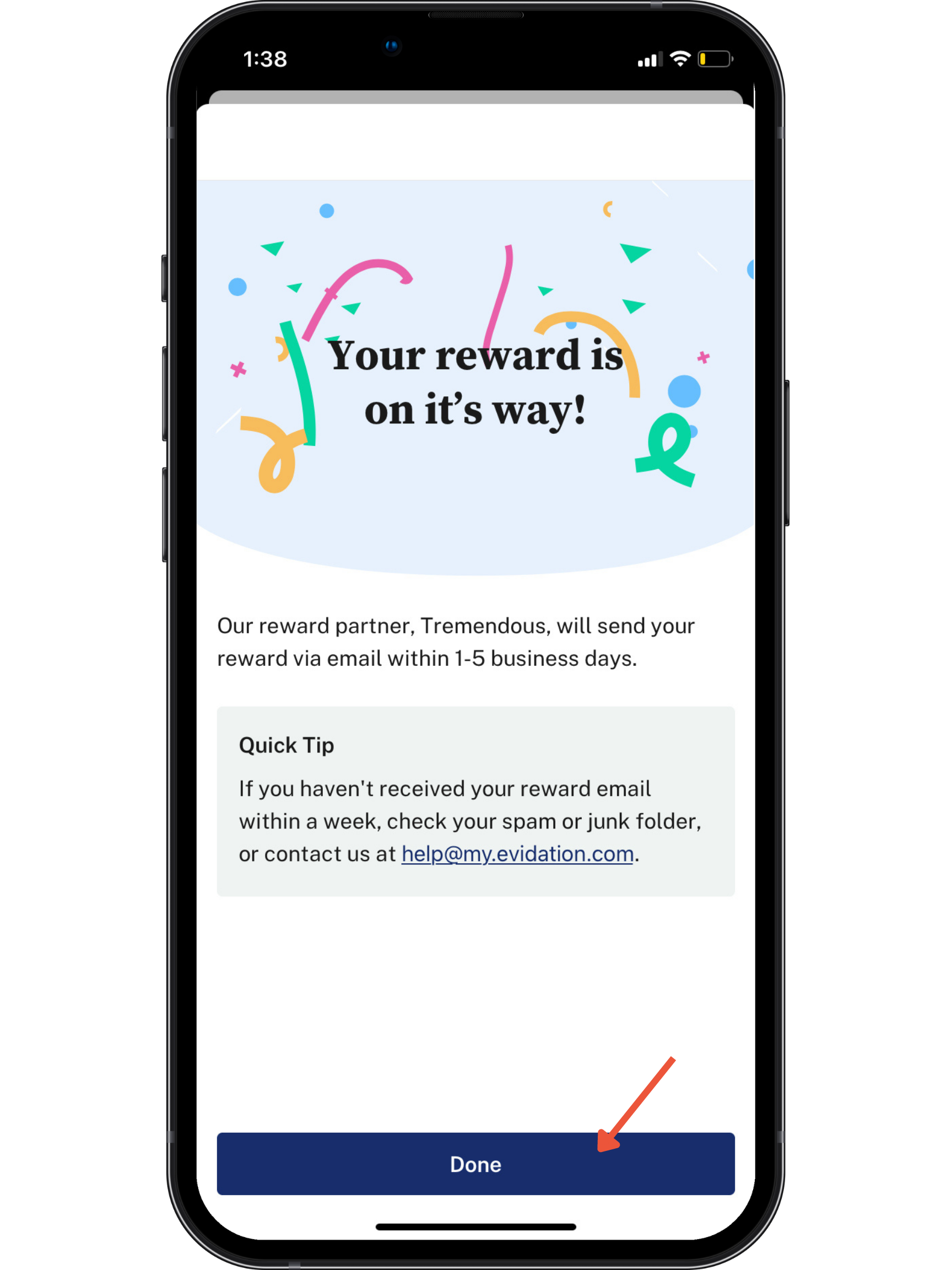 Your reward will be delivered to your Evidation email address in 1-5 business days
We would like to remind you that your reward will be sent by Tremendous, so keep an eye on your inbox for an email from Tremendous!